Scale: 1 / 35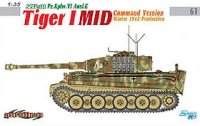 This is a limited-run kit from Cyber Hobby (i.e. Dragon), released in 2010. It was their first "mid" Tiger kit, and as usual with Cyber Hobby, it targets just a few unusual subjects. The kit builds Command Tigers only (Befehlstigers). No other manufacturer has released a kit for "mid" Command Tigers.
At the end of 1943, a batch of Command Tigers was issued to various heavy tank battalions. Because the factory stock of old Command Tigers had been used up, these new ones were all built as the latest Tiger version. This kit represents some of those vehicles. It has decals for battalions 503, 507 and 508.
The kit's road wheels are newly tooled and 4 of the outermost wheels per side can be omitted, revealing correct hub detail, as was often seen in Tigers on active service. However the kit does not support "transport mode" where all of the outer wheels are removed. You are required to add your own Zimmerit for accuracy.
After the kit was released, new photos were discovered showing Tiger "A2" of s.Pz.Abt. 508. They prove that it had an old-style flat mantlet. The kit's mantlet is therefore wrong for this decal option.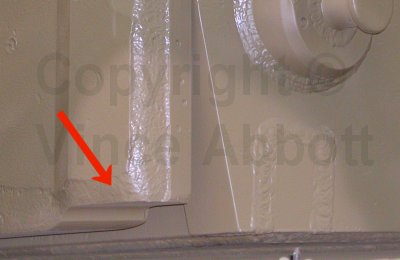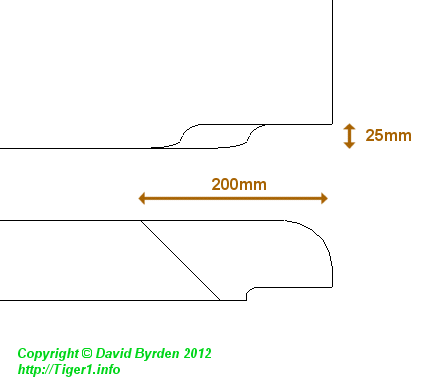 There is a spare flat mantlet in the kit (part A7) and you could convert this for Tiger "A2" by plugging its MG hole; this need not be an invisible repair because the German manufacturers used to plug these same holes in the real mantlets. You would also need to cut out a small notch at the corner behind the driver's hatch; see this photo and diagram of a real example.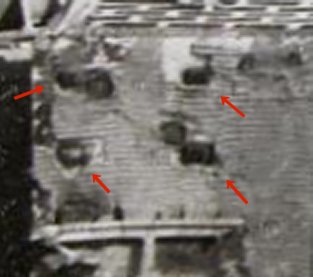 The new photos also show that Tiger "A2" was modified at some time; the C-hook holder was removed from the rear wall and a crude frame, designed to hold 2 jerrycans, was welded on. This photo of the wreck shows the weld marks where the frame used to be (arrowed);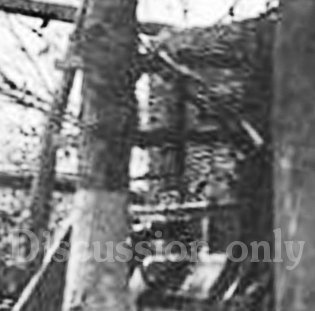 and this blurred photo shows the frame itself.
Another problem in the kit is the turret decals for the white Tiger of s.Pz.Abt. 503. The turret decals are "1" digits, but on the real tank these were actually the uppercase letter "I". They were crudely surrounded by whitewash after they were painted, which masked one of them and led to me misinterpreting a photo. A little black paint can address this problem.
My ongoing review and comments;
These are reviews or examinations of the kit;
TIGER1.INFO is not responsible for the content of external sites.