Thumbnail representation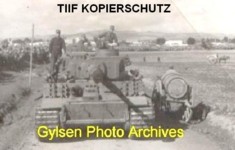 Description
The 2nd company arrived in Tunisia while the 501 battalion was based in Manouba. This photo may date from that time. The tank in this image has not yet been identified, but since its headlights are in the standard places it should belong to the 2nd company. It doesn't match up to any of the known Tigers and therefore it should be Tiger "21".
This location of this photo was found by identifying the hills in the background as the ones north of Manouba. The parallax of the various hills puts us in a small region near to the barracks. The alignment of the road and the presence of a vineyard on its west side, combined with a contemporary map of the area, give us the detailed location.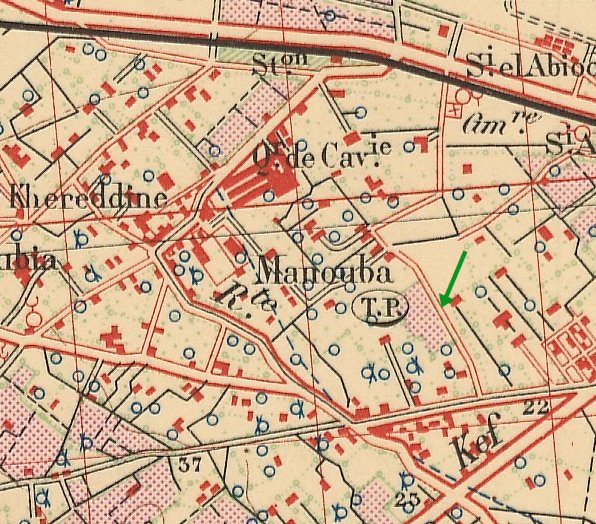 This 1934 map shows the Tiger's location and the Manouba barracks.
Unique URL