About this detail of the Tiger
The mantlet is the armour shield surrounding the gun, which on the Tiger forms the entire front wall of the turret. Tiger mantlets were made by casting, and there were unofficial changes to their style over time.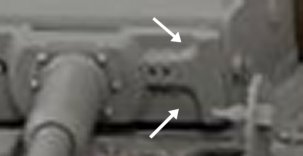 Trumpeter provide only one version in this kit, and it has an unusual feature; large radius curves on its left face. Tiger mantlets were made in this style around the winter of 1942/43.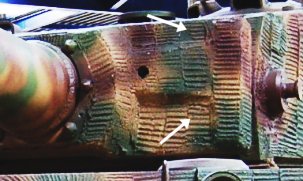 Late Tigers usually had mantlets with square corners, like this example in Saumur museum. Rounded corners were rare.