About this detail of the Tiger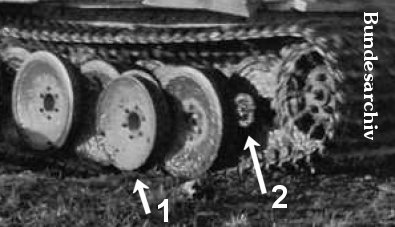 The original road wheel design for the Tiger, used until 1944, had a rubber tyre. As this photo shows ([1]) the tyre could fall off the wheel if damaged, especially on the outermost wheels.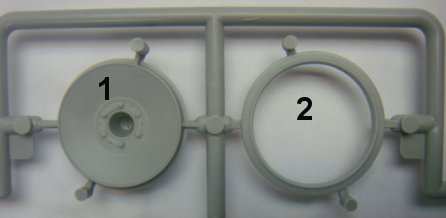 This kit provides two damaged wheels ([1]) as options. It also includes spare tyres ([2]), which were sometimes carried on travelling Tigers.