About this detail of the Tiger
Some or all of the tanks represented by this kit had a close-defence system that fired mines. The mine launchers were at the corners of the hull roof.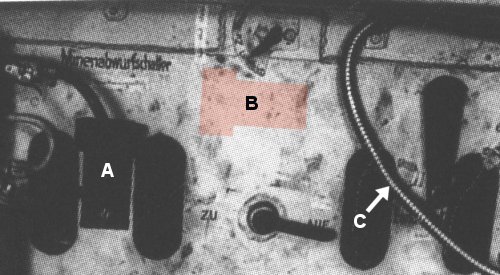 If the tank had this system installed, then it had an internal control box with buttons for firing the mines. This box was on the end of a cable connected to the firewall. This photo shows the metal-sleeved cable at [C].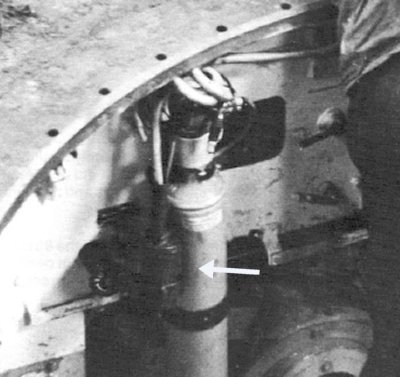 This is the only known image of a control box (arrowed).

Although this kit provides the interior with the firewall, it doesn't have the control box or the metal-sleeved cable. About a meter of the cable was pinned to the firewall by the clips arrowed here.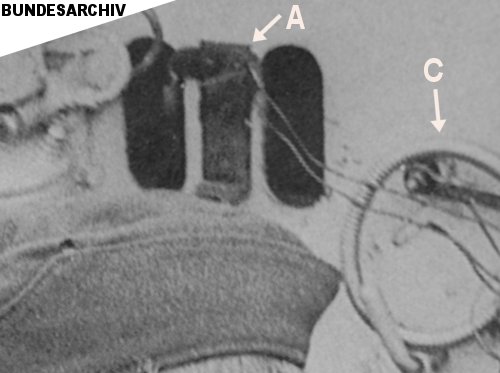 There was also a black-painted clip on the firewall for holding the control box. In the Tiger E, it was located in one of two places. If the tank had a HL210 engine, the clip was at position [A]. But if there was a HL230, the clip was at position [B], shown in the earlier photo.