About this detail of the Tiger
Rye Field Model's "Tiger I s.Pz.Abt.503 Eastern Front 1943" contains decals for 5 specific Tigers. These decals appear very similar to the real markings carried by the Tigers, but there is room for improvement if an aftermarket vendor should wish to supply replacements.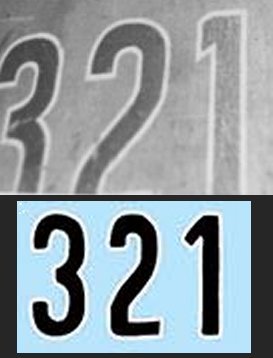 All of the numbers on the Rye Field decal sheet resemble hand-drawn irregular digits. That is appropriate for some of the Tigers. But this detail view of Tiger "321" shows that its digits were drawn with straight lines and regular angles, unlike the decals in the kit.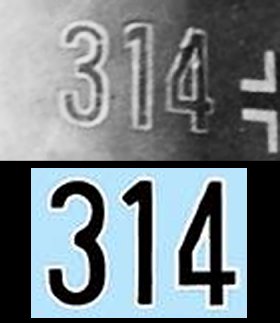 The digits on Tiger "314" clearly had black outlines, but the corresponding decals in the kit seem to lack them.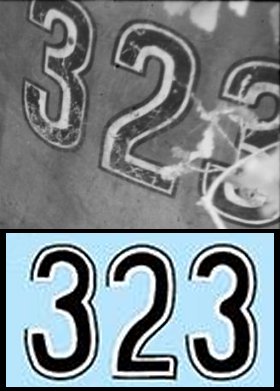 These digits on the turret side of Tiger "323" are also drawn with great care. The central black portion is not centered, evidence that a template was used. The corresponding decals in the kit are crude and are not completely outlined in black.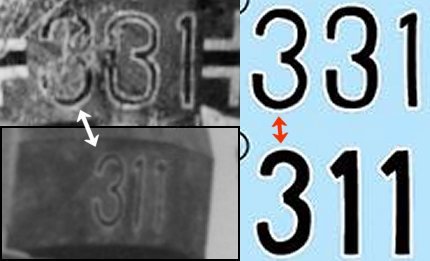 An interesting example of the problems with these decals can be found in Tiger "331". This Tiger actually carried the turret from the Tiger "311" which suffered battle damage. When the turret was moved to a new hull, the "11" digits were altered to "31" but the first digit was untouched. Therefore, the first digits of these numbers on the decal sheet should be precisely the same, which they clearly are not.