About this detail of the Tiger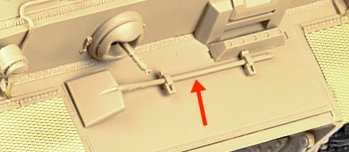 The Rye Field Model "Tunisian Tiger" kit provides a shovel on the glacis plate, as shown here. It is a standard German tool that was stored on Tiger tanks throughout 1943.
However, the "Tunisian Tigers" of 1942 did not have this shovel here. In fact, the Tigers that the kit matches, had no tools at all in this position. This photo shows Tiger "142".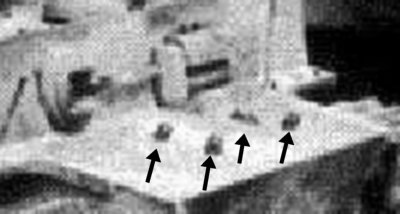 Other "Tunisian Tigers", which could be built by modifying the kit, had tools on the glacis plate. However they were not the standard long shovel; they were different tools. Many of these Tigers had two sets of tool holders here.