About this detail of the Tiger
The bottom of the Tiger's turret is not visible unless you lift the turret off the hull. This would be useful to do if the model had an interior; otherwise this area of the model can be ignored. Rye Field's kits RM5003 and RM5010 have interiors, but they provide an incorrect turret base.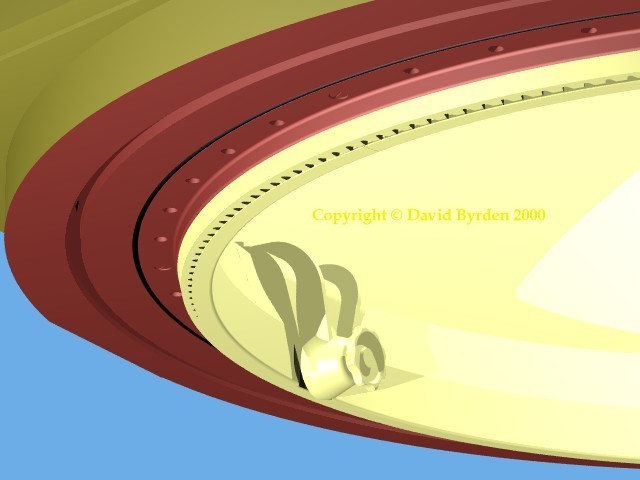 The real turret was fixed to the hull by bolts, threaded through the hull roof from underneath. To detach the turret, you would remove all the bolts, leaving holes in the turret base, as shown in this CAD image. Note that the turret walls and the base ring are exactly flat and level with each other, with a gap between them. There is a thin rubber ring embedded in the base for waterproofing. On the inner edge there is a toothed ring, mostly protected by a cover.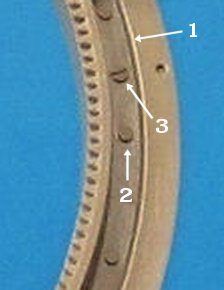 This is the turret base in the Rye Field Model kit. It has several errors. Instead of a flat surface, it is stepped; instead of holes, it has bolt heads; and it has protruding screw heads that should be flush.
The number and pattern of holes in this part is also wrong. A Tiger had one of two patterns here, depending on when it was built; this part does not match either of them.

The teeth, shown here, also have problems. They are not all identical; they alternate between high and low positions. Also, they are exposed; they should have a cover.