About this detail of the Tiger
After some experiments with prototype skirts, the Tiger was given its final and standard design of side skirt in December 1942. These skirts remained in use to the end of Tiger production.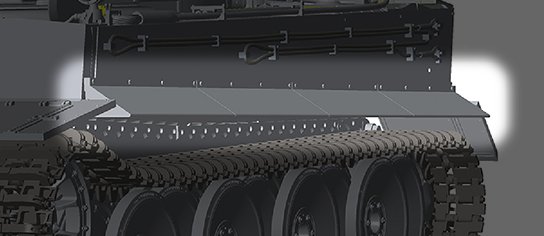 In their "Eastern Front Tiger" kit, number 5003, Rye Field Models introduced their representation of the standard side skirts.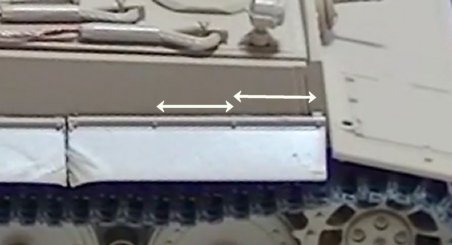 Despite the skirt design being published, and negative feedback about the skirts in their first Tiger kit, Rye Field once again made a mistake here. The gap between the front bolts is larger than all the other gaps. So the Rye Field kit has different "left" and "right" skirts - unlike the real Tiger or any other manufacturer's kits.