About this detail of the Tiger
Rye Field Model's Early Tiger kits have all of the road wheels required by a Tiger. However, there are some incorrect details and omissions on their wheels.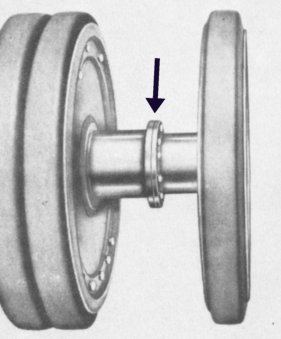 The most serious omission is indicated here. A flange should exist on every second axle, including the foremost ones; it should be easily visible. Rye Field's model does not provide this flange.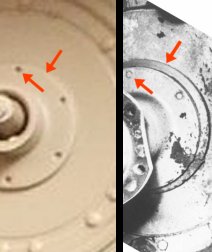 The innermost wheel, part C1, has problems on the side that faces away from the vehicle. The hub should attach with a double-stepped disc; the model has only one step. The disc should have six bumps; Rye Field have made holes instead. A real wheel would not have holes here under any circumstances.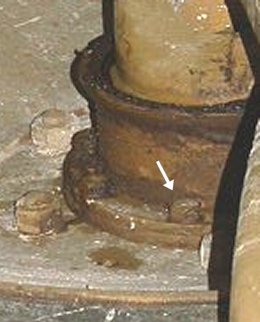 On the innermost face of the Tiger's wheel groups, facing the vehicle, there is a sleeve with 8 small bolts (indicated in this photo). This sleeve is present on all axles.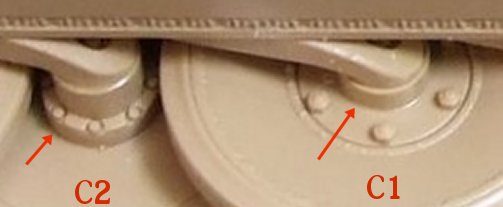 In the Rye Field model, the sleeve is present on the wheel part C2, though the bolts are embedded rather than standing proud. The sleeve is missing from the wheel part C1.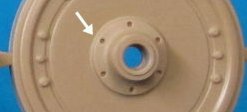 The next wheel is part C3. Rye Field have molded the hub attachment with 6 holes (indicated here). But in fact we should see the ends of 6 bolts instead. If the bolts were removed like this, the wheel would detach from the hub immediately.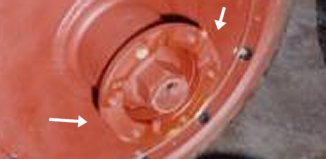 This hub, on part C3, is also incorrect in that it has a circular fixing plate. The real one was cut away at both sides.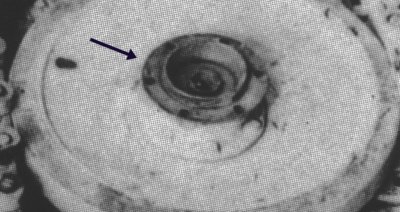 The outermost wheel on each axle was removable (16 wheels), and Tigers were sometimes seen with them all removed for transport. If you omit part C5 from the model, it should expose a short hub. But Rye Field have not provided this hub; so their Tiger cannot be built in "transport mode".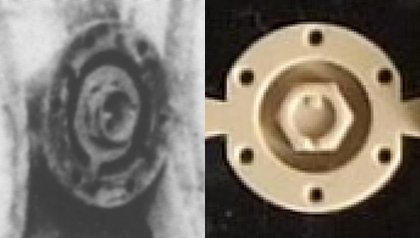 Part C6 represents a wheel that was often removed; sometimes because of damage, and sometimes to prevent mud buildup. The Rye Field kit allows you to omit any and all of these 8 wheels. A stub with bolt holes and a locking ring is then exposed. Rye Field provide these parts, though their stub doesn't have the all of the details of the real one. In fact it has no locating slots for their photo-etched locking ring.