About this detail of the Tiger
The Tiger was designed around the HL210 engine, but in May 1943 that was replaced by the HL230. For the original engine, the designers put two round access ports on the underside of the hull, but for the new HL230 engine they improved the access ports.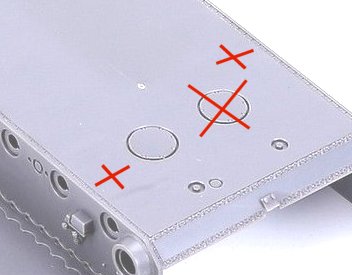 These are the round ports for the old engine. Your kit should not look like this, but it seems that Rye Field shipped some of their #5008 kits with these ports.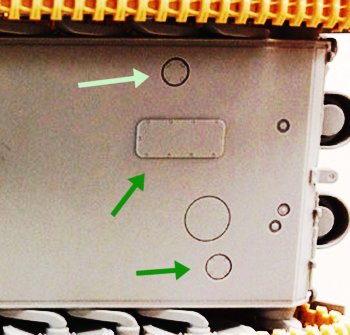 This is what you should find underneath your kit. Rye Field are now shipping this correct type of hull.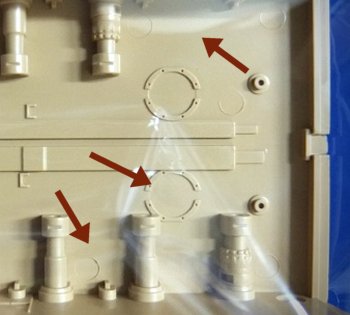 But the inside of Rye Field's hull does not match the outside. It has the connectors for the two large round ports, and the two smaller ports are not represented at all. In fact they have the old detail on the inside, and the new detail on the outside.
Fortunately, this problem is hidden when the engine is installed.