About this detail of the Tiger
This kit has a headlight in the center of the superstructure front wall.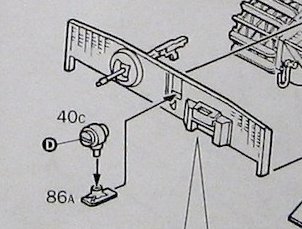 Italeri tell you to put the headlight base (part 86A) in the wall, in all cases.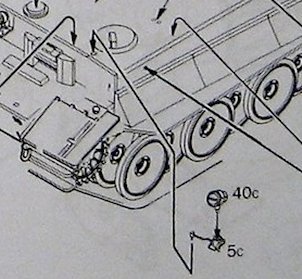 If you build versions A/B of the tank, then Italeri tell you to add an additional headlight on the left hull roof.
But there's an error here. These Tigers had only one headlight, and it would be either on the roof or in the middle of the wall, but not both. For versions A and B, you should not use the central headlight. You should erase all details there and restore the Zimmerit finish.