About this detail of the Tiger
The colour scheme for the insides of Tiger tanks was changed in the middle of 1943. This model represents a Tiger from 1944, so the later scheme is the appropriate one.
The lower parts of the tank, below the level of the hull sponsons, were left in the factory primer paint, which was red. The same rule applied to the entire engine compartment. (These areas had been painted in a blue-grey colour before mid 1943.)
The upper part of the tank was painted in "Ivory" (in German, "Elfenbein"). This is an off-white colour.

This diagram shows a simplified profile of the hull, with these two colours and their areas of use.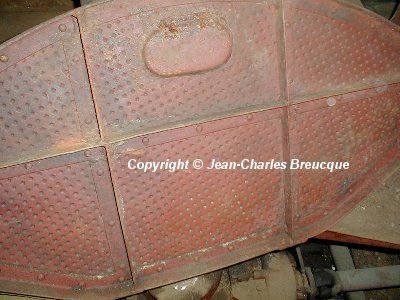 Many museum vehicles have been repainted since the war, usually with incorrect colours. The Late Tiger in Saumur Museum was sprayed green on the inside. But the job was done badly, and on close examination you can find the original paint. Here, the underside of the turret floor is still showing its red primer.
I have not seen Hachette's painting instructions, but judging by partially completed models, they instruct us to paint the breech block of the gun in green.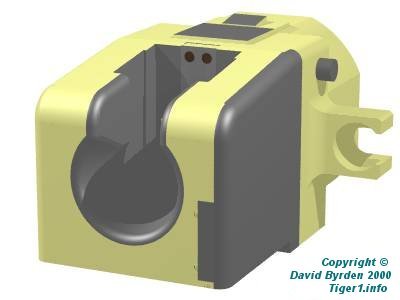 In fact the breech block was painted in the same ivory as the rest of the turret interior, except for the inside and the right-hand wall, where moving parts were located. This simple model shows the painted area.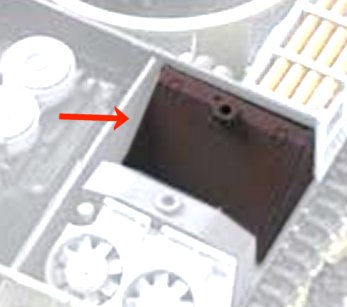 From Hachette's own website, this edited photo shows a fuel tank inside the hull. Hachette have painted it red.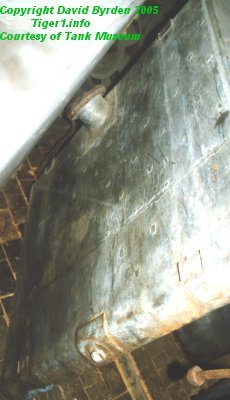 The real fuel tanks were unpainted, bare silvery metal. This one was photographed during the restoration of the Tiger at Bovington Museum.