About this detail of the Tiger
The Early Tigers had a ventilator in the rear of the turret. The C sprue provides two alternative ways to build it. But in some kits, the instructions do not show both options.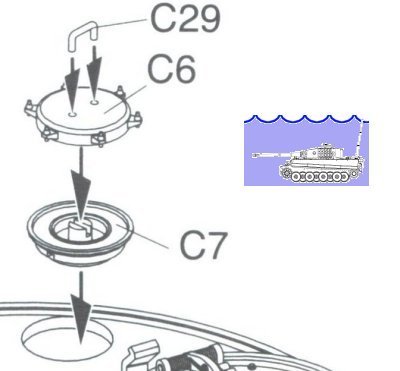 This cover was to seal the opening for underwater travel. It was not a rain cover. It was often stored in this position, especially on new tanks.
The kit parts are designed so that the cover will sit at a specific angle. But the real cover could be attached at any angle.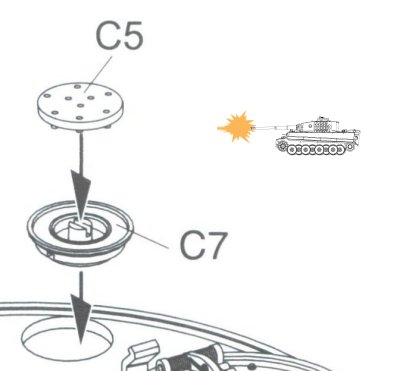 The ventilator was needed when firing the gun. Therefore, the cover would be removed in the combat zone. This is the configuration that we see most often.