About this detail of the Tiger
Certain Dragon kits instruct you to use part C37, the hinge for the turret side hatch. But some of the Dragon turrets have a raised panel on the side, and part C37 will not fit to them correctly.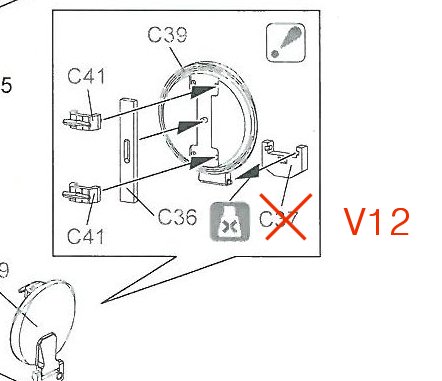 You should use part V12 for these turrets.