About this detail of the Tiger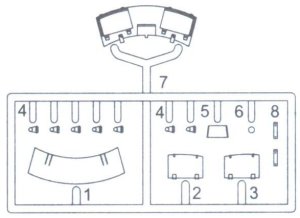 Track links are attached to the turret sides by supports on the walls and clips on the roof. Dragon originally tooled the supports, on the R sprue, for kit 6253.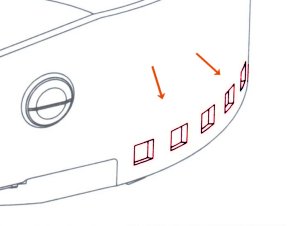 Dragon's Late turret shell has holes to contain these hangers. This ensures the correct placement of the parts.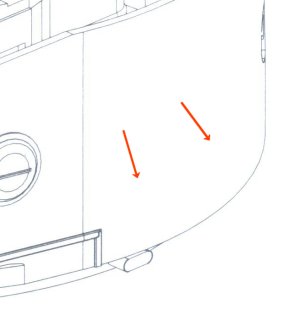 Dragon's Early turret, included in this kit, has no holes because the track links are optional for Early tanks.
This poses a problem. The support parts are designed to fit in the holes, therefore they are too thick for the Early turret.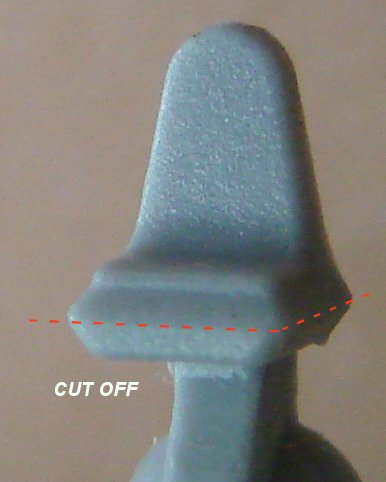 It is recommended to sand off the area indicated here.