About this detail of the Tiger
Most Tigers had sheet-metal shields to hide the exhaust pipes. Each shield was attached to the rear wall at 6 points.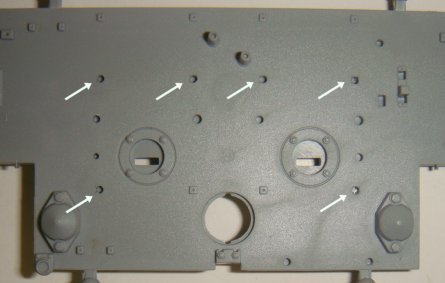 Some Dragon Tigers model these attachment points as shown here. One half of the points are accurately represented as tiny rectangular lumps. The other 6 attachment points have holes (arrowed in the photo).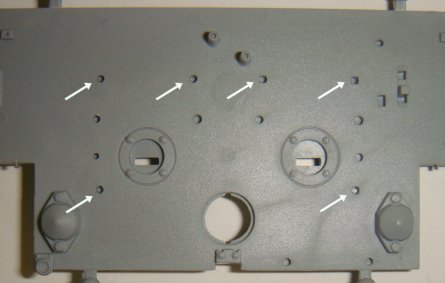 In some other kits, there are no rectangular lumps. The rear wall has the 6 holes only.
In Dragon's earliest kits, the holes were useful; the exhaust shields had pins to fit them. But in this kit, the exhaust shields have no pins. These holes should be filled.
If you wish to model the tank with its exhaust shields removed, you should construct similar tiny rectangles to cover these 6 holes. If the kit did not provide the other 6 rectangles, you should construct those too.