About this detail of the Tiger
Dragon introduced flexible DS tracks with the Late Tiger kit #6406. They are suitable for any Tiger built from October 1943 onwards.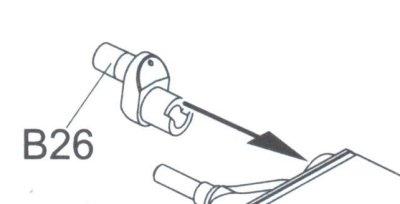 The DS tracks are subject to slight variations in length because of their material. They tend to be slightly too long. The kit, just like the real tank, can adjust to different track lengths; the idler arm (part B26) can be angled slightly outwards or inwards of the vertical position. This can be adequate to solve the problem in a tank with the large idler wheel (parts B2, B3).
But strictly speaking, the Late Tiger #6406 kit represents vehicles with the smaller idler wheel (despite what the instructions say). Moving the idler to the limit stop may not fix the problem.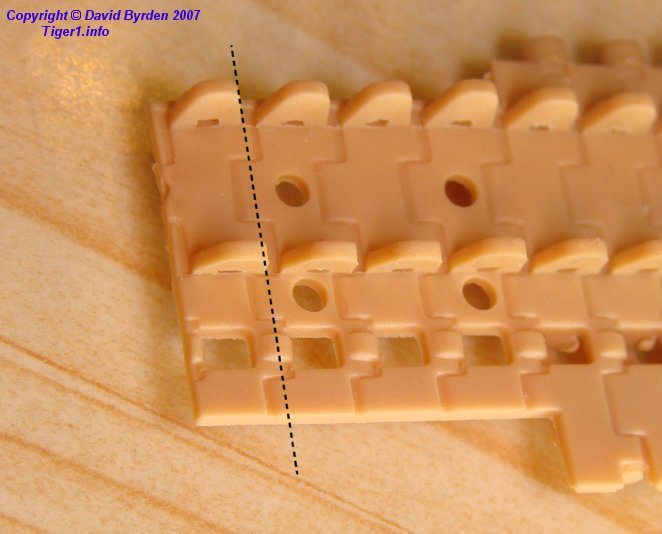 It is relatively simple to remove one or two links from the DS track. Both ends have straight edges that can be duplicated with a sharp blade. The overlapping tab, shown here, is longer than three links. Cut it along the dotted line, between two guide horns.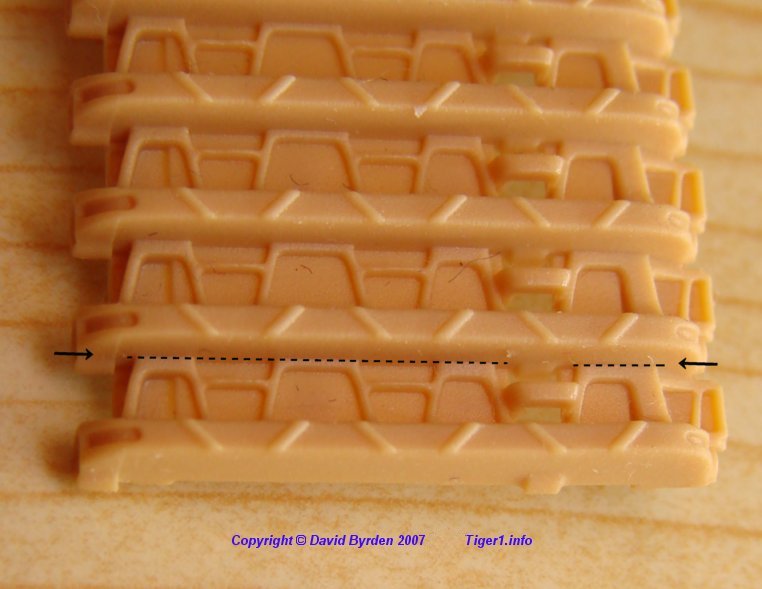 At this end, do not damage the detail at the ends. Cut only where indicated.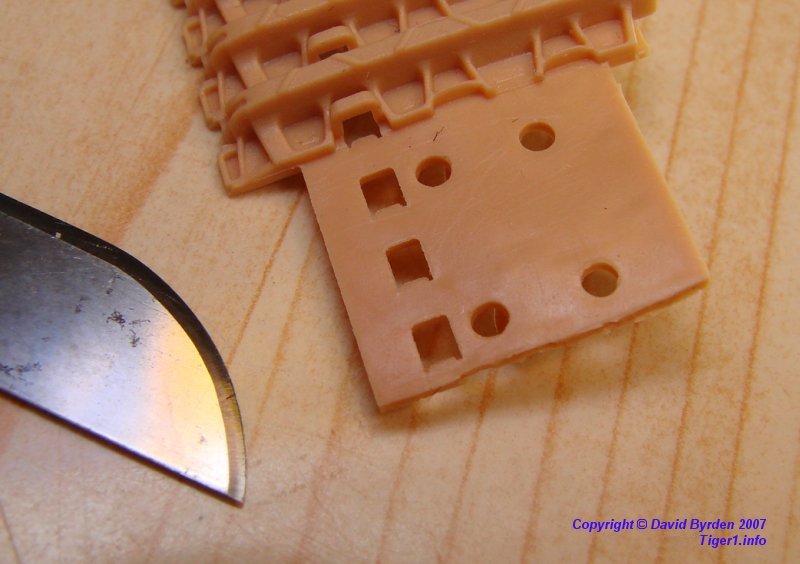 A very sharp blade is recommended. Take great care not to cut yourself!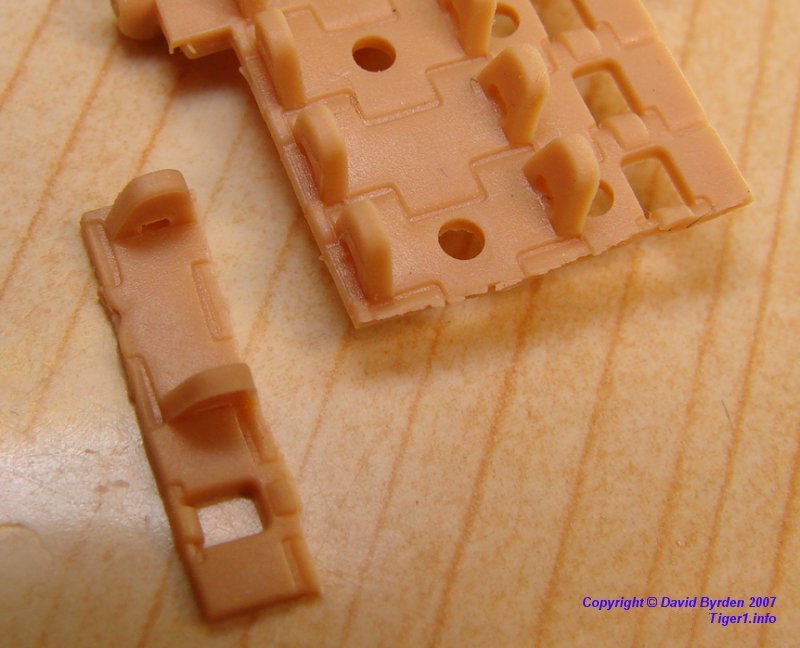 The DS material is relatively easy to cut.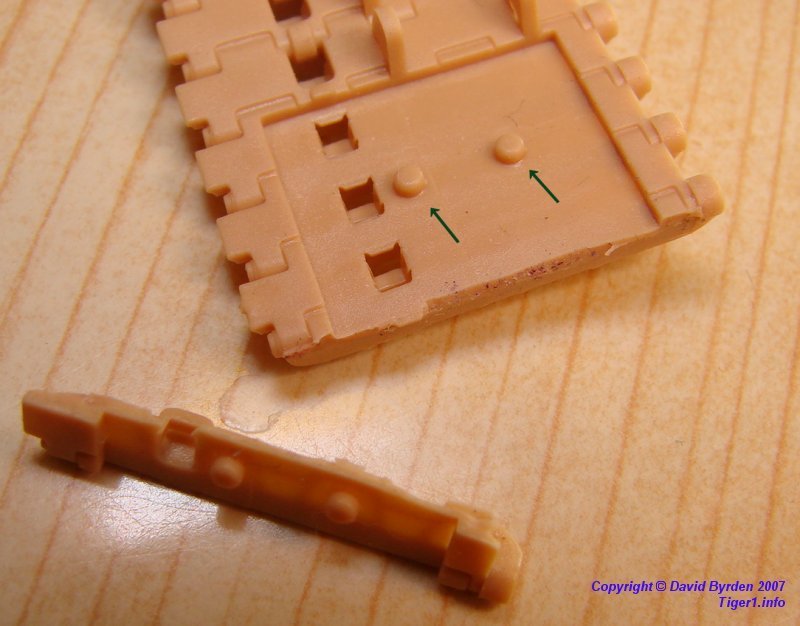 If you remove only one link, these two nubs must be cut off. If you remove two, they will fit into the remaining holes.