About this detail of the Tiger
Academy's Late and Mid Tiger kits provide the spare tracks on the side of the turret. However, the instructions show the tracks upside down on the left side of the turret.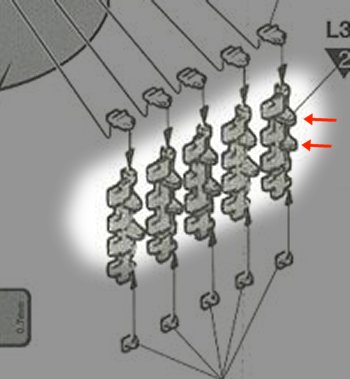 The track guide horns, indicated here, should always be toward the lower end of the track links stored on the turret. By following Academy's instructions you will misplace the bottom track supports as well as misalign the tracks.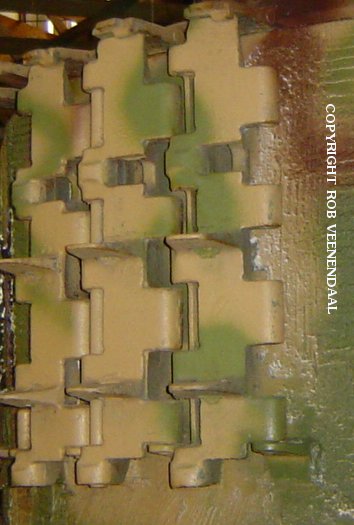 These are correctly stored track links on a Tiger turret.