About this detail of the Tiger
In some of Adacemy's Tiger kits, there is a tiny valve on each exhaust stack (part E20).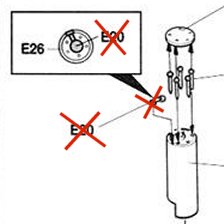 This valve did not exist on any Late Tiger, and it did not exist on any of the decal options in Academy's Mid Tiger kit. Therefore you should not use this part.