About this detail of the Tiger
This kit has a decal option for a Tiger called "Colmar" as used by the French resistance. This tank is preserved in Saumur Museum. It does not match the kit in one detail.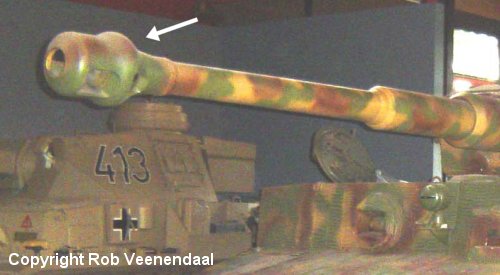 The real "Colmar", seen here, has the large muzzle brake at the end of its gun. The kit provides only the small version. Note that the brake is not attached at the correct angle, probably because it replaced the tank's original brake, which should have been the small one. Perhaps the original one was damaged in battle. But this is the muzzle brake that "Colmar" carries in photographs of its service with the French.