About this detail of the Tiger
One of this kit's decal options is for Tiger "312" of s.Pz.Abt. 505. The real tank was a Late Tiger, but it wasn't quite as late as this kit, and it does not match the kit in every detail.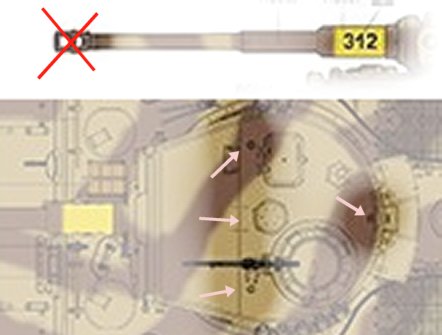 The real Tiger "312" had the original large muzzle brake at the end of its gun. This kit provides only the small version.
The real Tiger "312" did not have the three tiny bumps on the turret roof, nor the weld line running from side to side across the middle of the roof.