About this detail of the Tiger
This kit's instructions tell you to assemble a complex exhaust system with protective shields. The instructions are correct for Tiger "231", one of the kit's decal options. But they are not correct for the other decal option, the Tiger called "Tiki".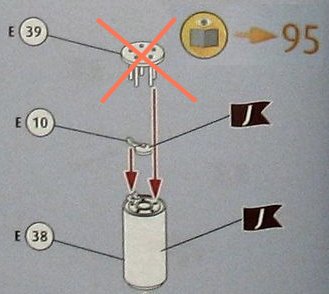 The real "Tiki" did not have a protective cap on top of its exhaust mufflers. You should omit Part E39.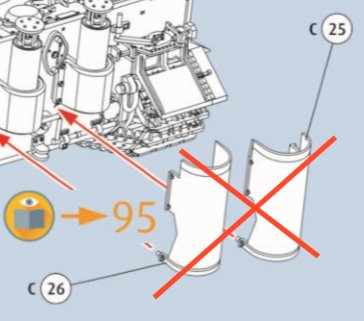 "Tiki" also lacked the protective shields on its rear wall. You should omit Part C25 and C26.