About this detail of the Tiger
The Tiger 1 carried some spare antennae, of length 2m, stored in a long metal tube. The tube had wide section at one end, with a lid. The tube was welded to the top rear corner of the hull.
The instructions of this Rye Field kit tell you to attach the tube like so; the wide end to the front, and the back of the tube a short distance forward of the hull corner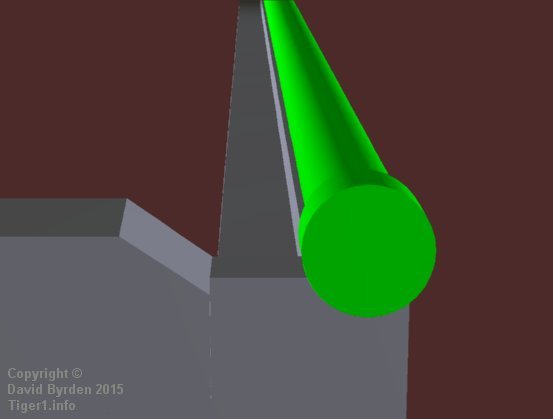 But in fact, the tube was not placed there until S-mine launchers were added to the Tiger. The first Tigers had the same tube but it was the other way around and its wide end extended beyond the rear of the hull. Here is a CAD model showing how to place the tube on this kit.